My awesome journey to "Books for Peace Award" Ed. 2019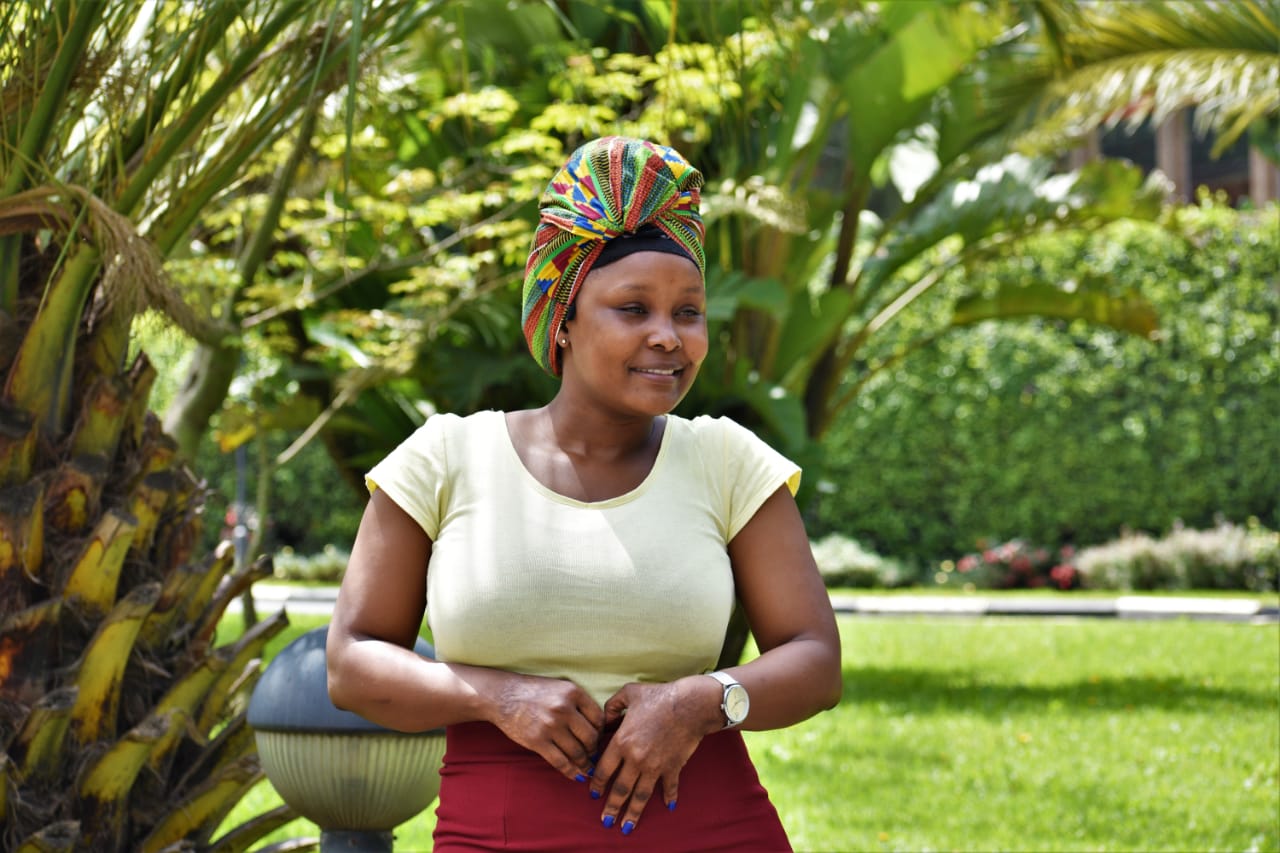 My name is Susan Monyangi Nyabena. I am Kenyan, born in Kenya. I am currently pursuing Masters of Arts in Human Rights having done my Bachelors on Gender and Development Studies.
Susan Nyabena is a Gender and Social Development Activist. Her passion is embedded in youth and children issues with a particular interest in advocacy for Gender Equality, Women Empowerment, Sexual Reproductive and Health Rights. Susan is on a mission to place gender equality at the center of economic, political and social changes. To a establish an outside-the-box approach to advocacy for equality, she also grows her expertise in protection & case management, counselling, project management, data collection and analysis, social media management, community mobilization and behavior change communication.
Currently Susan is the Chief Executive Officer of Gender Ink A Platform that gives, men, women and youth groups to document their voices on Gender Equality and Women's Empowerment.
Working as a Junior Programme Officer at the African Union Commission, she has had experience in leading stakeholder engagement with Regional Economic Communities and various African Union Structures on different projects regarding Gender Equality and Women Empowerment mainstreaming; Providing technical support to the Women, Gender and Development Directorate and other departments preparing in-like events and programmatic engagements; Held an Analyst Officer position at the African Union Commission where I developed and disseminated factsheets and briefings to raise awareness on matters arising on gender equality; Communication focal person for Gender Advocacy and Women's &Human Rights Campaign including drafting of key messages and social media management.
Away from the office, Susan blogs about the skills and self-assurance needed to take control of inequality issues in the world and her articles featured on Impakter and AfroIdea Magazine.

SUSAN NYABENA
The third edition of Books for Peace 2019 / award for investigative journalism Javier Valdez, aimed to reward and give recognition to all those who have carried out activities of peace, charity, humanity to journalists, students, writers, politicians, and diplomats.
I came to know about the award through Prof.Antonio Imeneo, DIRECTOR FUNVIC EU- (BFUCA UNESCO BRASIL, WFUCA). I got nominated for the award out of my work on Gender Equality and Women's Empowerment. I would say I was a bit surprised, rarely do youths get recognized for the work they do, let alone on gender issues. I am happy and grateful.
The Books for Peace Awards gives you the opportunity to be a member of the Books for Peace International Commission for your country, promoting and rewarding the art and culture of Human Rights.

SUSAN NYABENA
I would encourage my fellow youths to participate in such awards. You have the opportunity to partner with Books for Peace and have your work featured on their website, becoming an ambassador in your country on peace and culture and most importantly leading advocacy activities on peace and culture.